Think

Build

Execute

Test

Scale
Uniting visionaries, Innovators & Investors to Create the Future.
On A Mission to Grow Startups from Seed to Success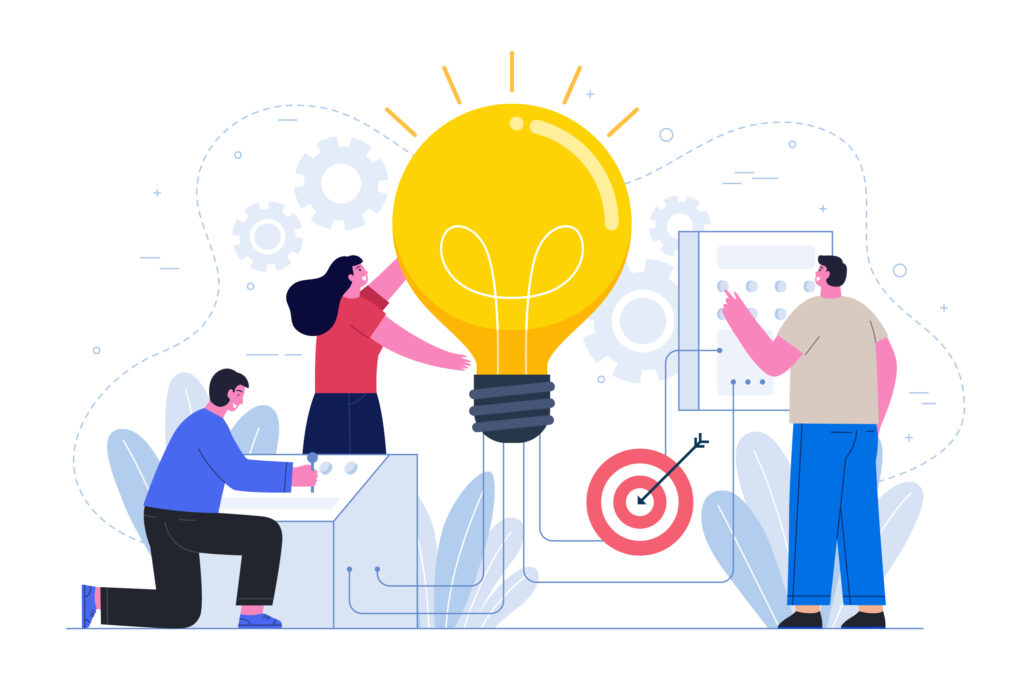 We are an end-to-end Startup Studio
We are a startup studio that brings together exceptional founders, big ideas, and investment capital to build the next generation of successful companies. Founded in 2017, We believe that the best way to build great companies is to bring together the right people, with the right ideas, and the right resources.
How can we help your product?
Designed for early-stage startups. Break down your creative blocks, clarify reality, and define a sound business concept loaded with MVP potential.
Created to guide seed startups through design, development and go-to-market decisions for your product. Develop products smarter and faster and jump to your next funding round.
Made for scale-ups that have an established product-market fit and want to build 10x better products. Find new growth opportunities and understand your users better.
"Validating idea support." The team helped my founders and me validated the idea across different industry niches and helped us formulate the right questions while doing interviews. We had a wonderful experience working with both Manish and Tim and would love to partner as we start to grow our operations.
"Technology guru and MVP Builder" I worked with Manish and his extended team both on my first startup which did not launch as well as my second startup which has been a success. Great insights into industry, tons of consulting experience brings in multidisciplinary outlook towards outcomes and of course a technology guru
"Built an exceptional SaaS Sales playbook" The team helped setup my SaaS sales ops both for B2C as well as provided back office workflows for my B2B outreach. All the way from lead generation to closing clients, honing in on best practices, documenting them and finally imparting training to my new hires
"DSHG Sonic was the perfect Country Partner for us" Manish came highly recommended to me by a Startup Accelerator in NYC and he lived up to the mark and more. Helping us launch our Robotic IOT solution and creating awareness of the product within United States.
Do you have a specific question or want to discuss a project? Schedule a free consultation call with one of our mentors and tell us about your ideas.